Intermissions
Coffee Shop
As part of the 2014 remodel of Colorado State University's Lory Student Center, a new coffee shop, Intermissions, entered the high-traffic hub. Strategically placed next to the LSC Theatre, Intermissions serves both theatre patrons and the casual passerby. As a completely new venue, Intermissions needed a unique brand identity system, signage, uniforms, and menu design.
The new coffee shop brand partnered with Starbucks and serves their products. All branding and design needed to comply with Starbucks' partner standards while maintaining a personality of its own.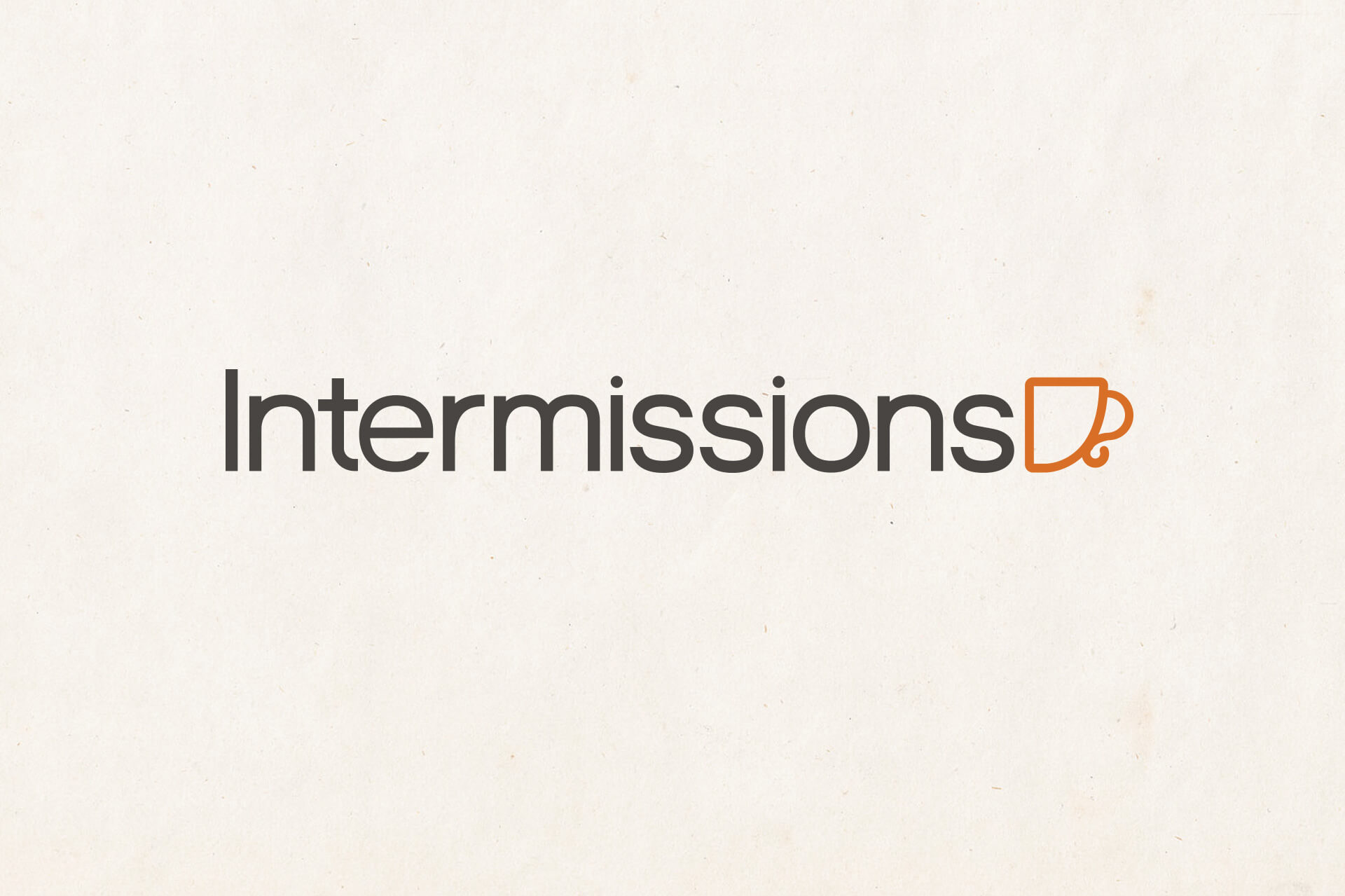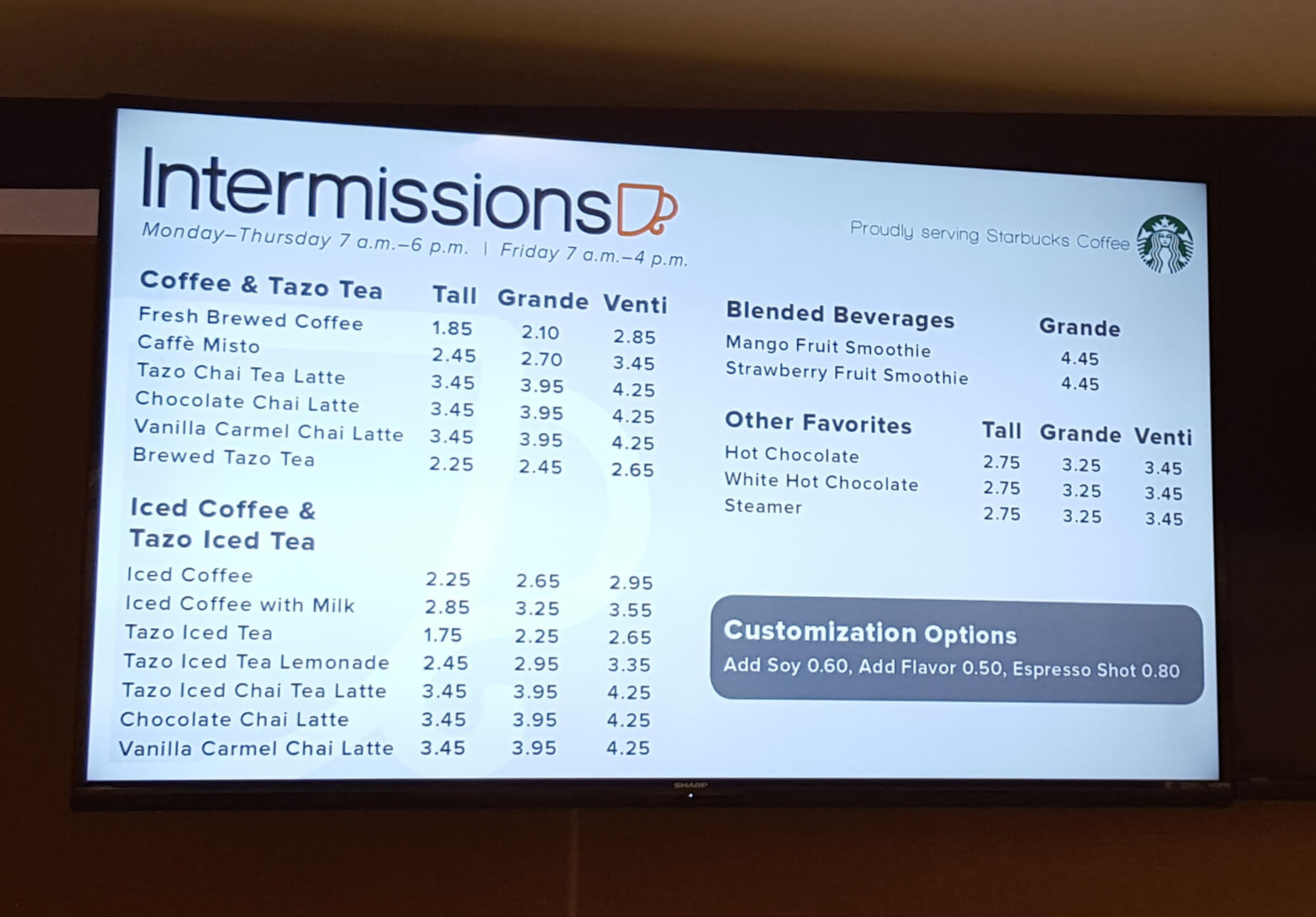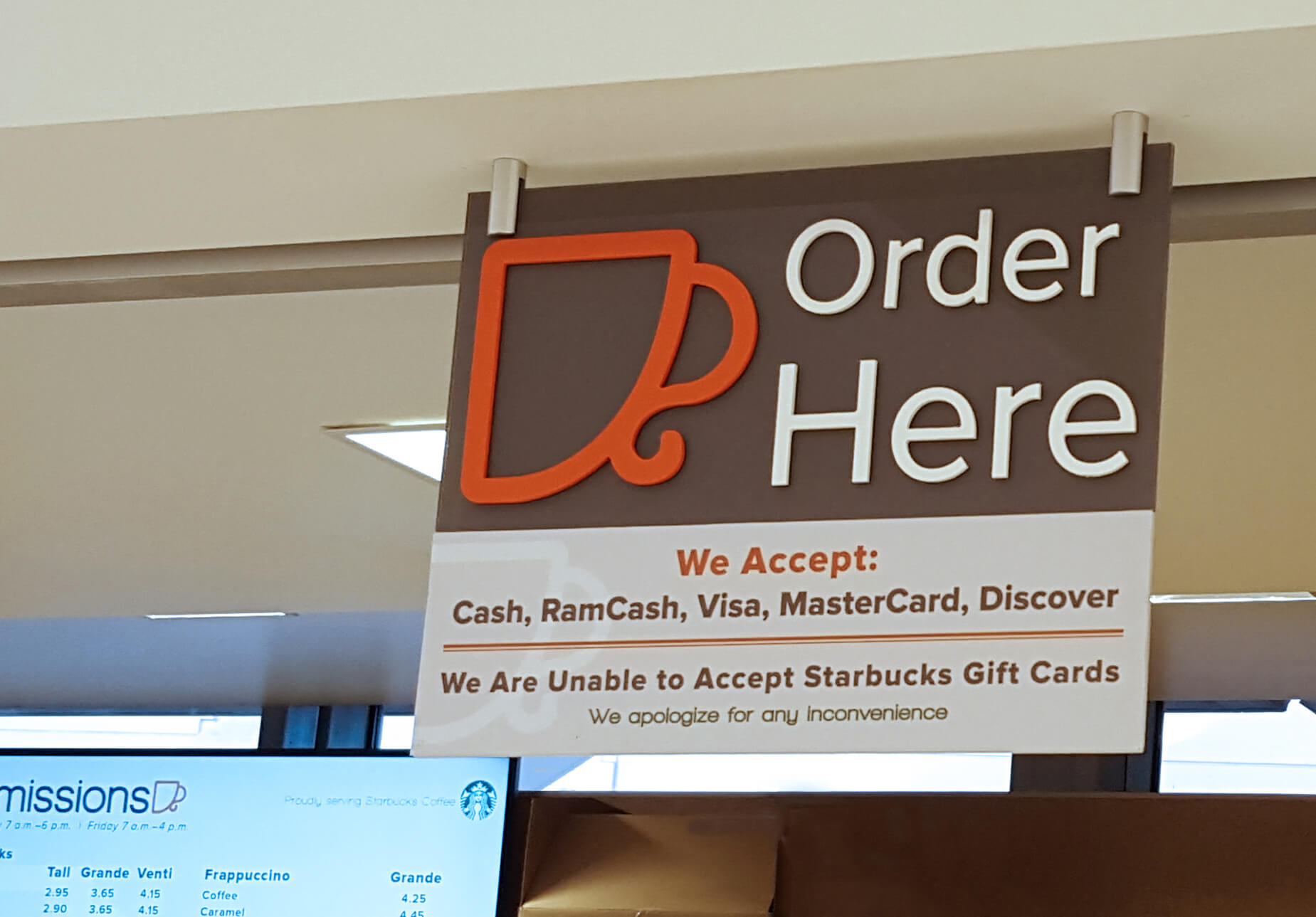 The Challenge
I stepped in to a creative direction role and managed the process from ideation to public launch. Aligning expectations from a host of stakeholders—everyone from marketing to the board of directors to building operations to outside manufacturers—was not an easy task.
Achieving the desired effects of custom signage while adhering to the limitations of the building itself proved to be a challenge, but one our team successfully overcame.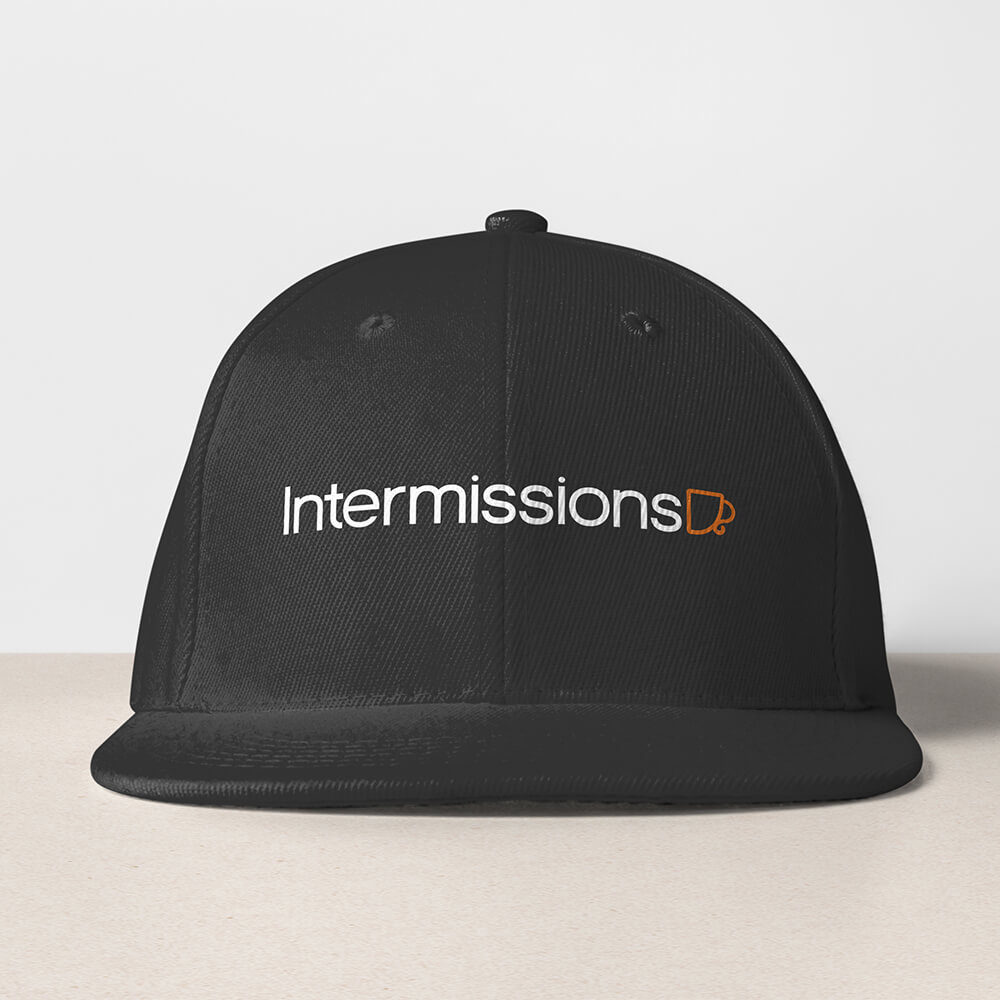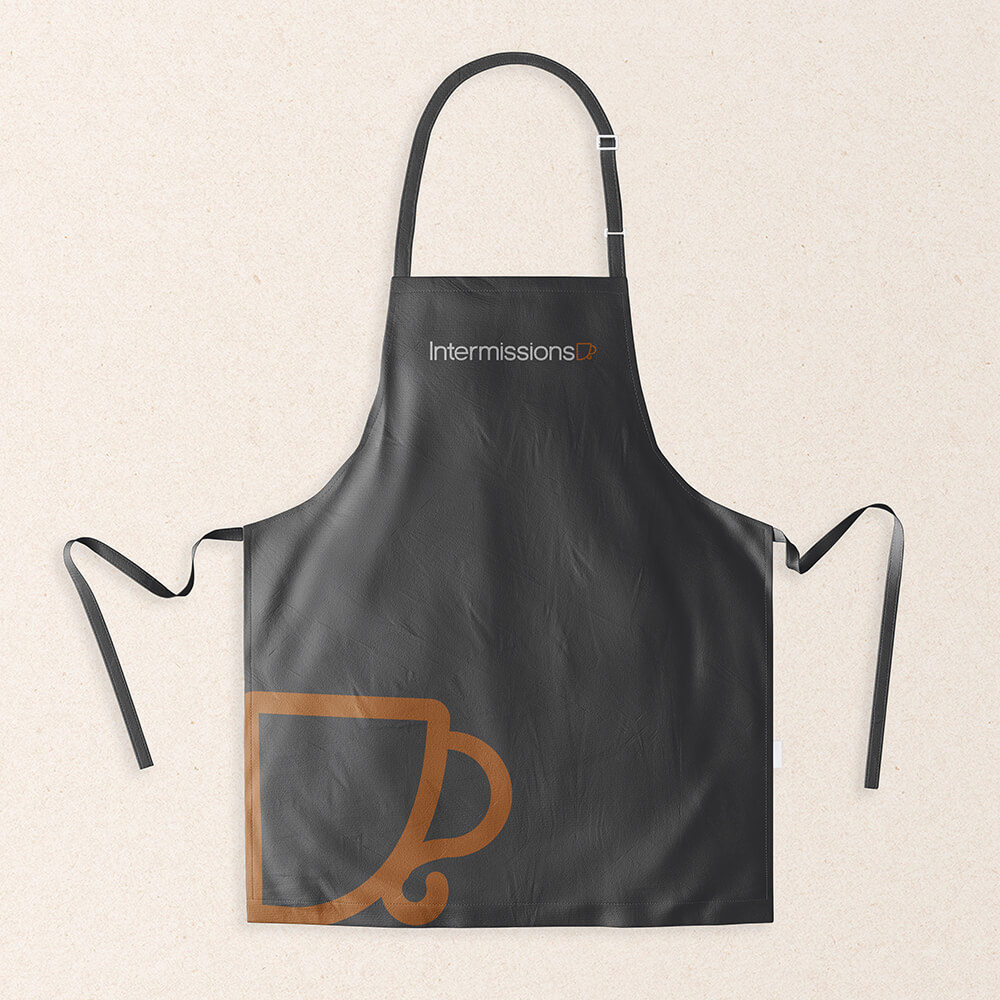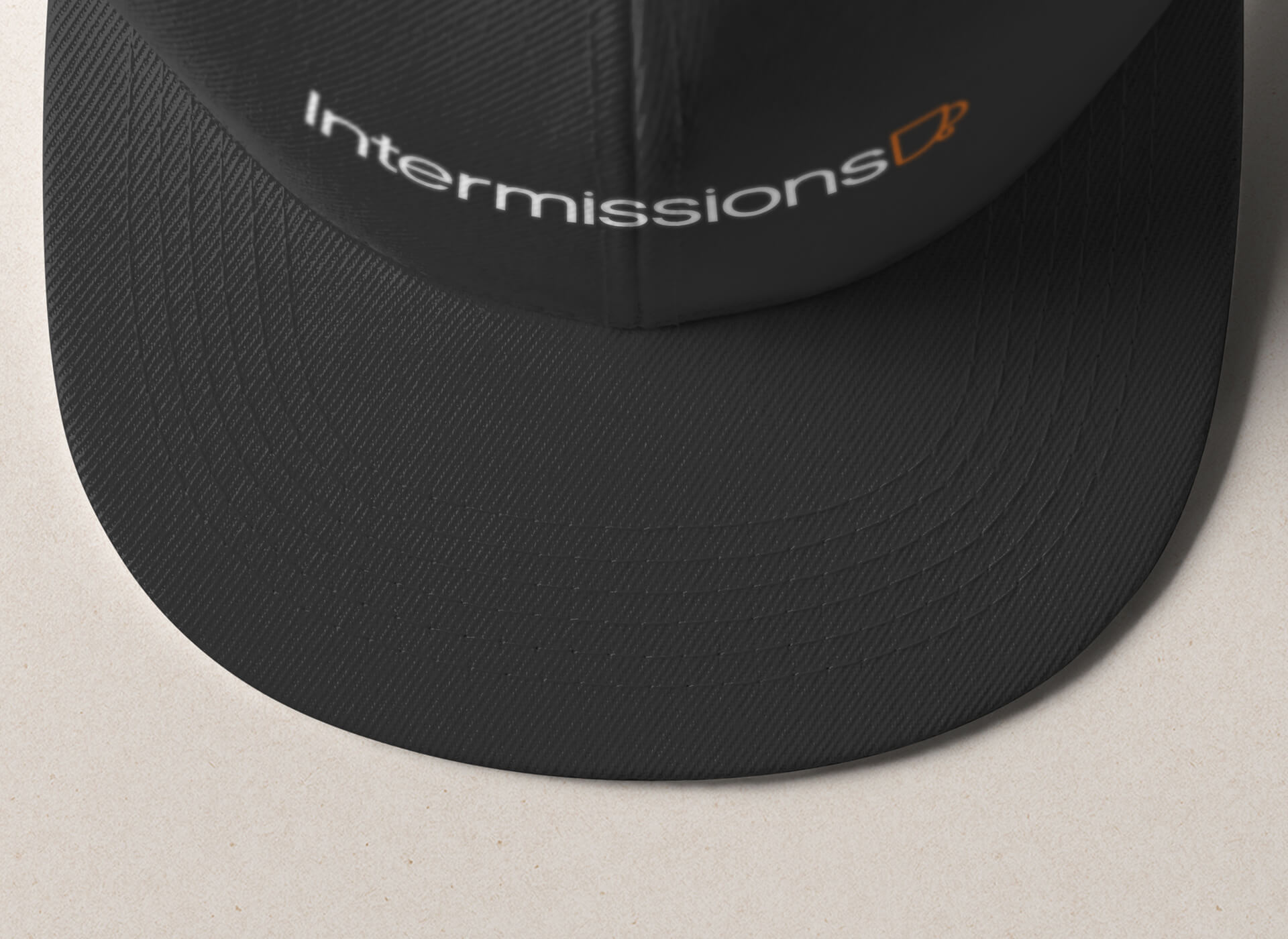 The
Solution
The venue launched with a resounding success. Custom channel letter signage, new branded uniforms, stand-off acrylic lettering signage, and clean menu design all add up to a unique identity that shakes up the typical Starbucks-buying experience.