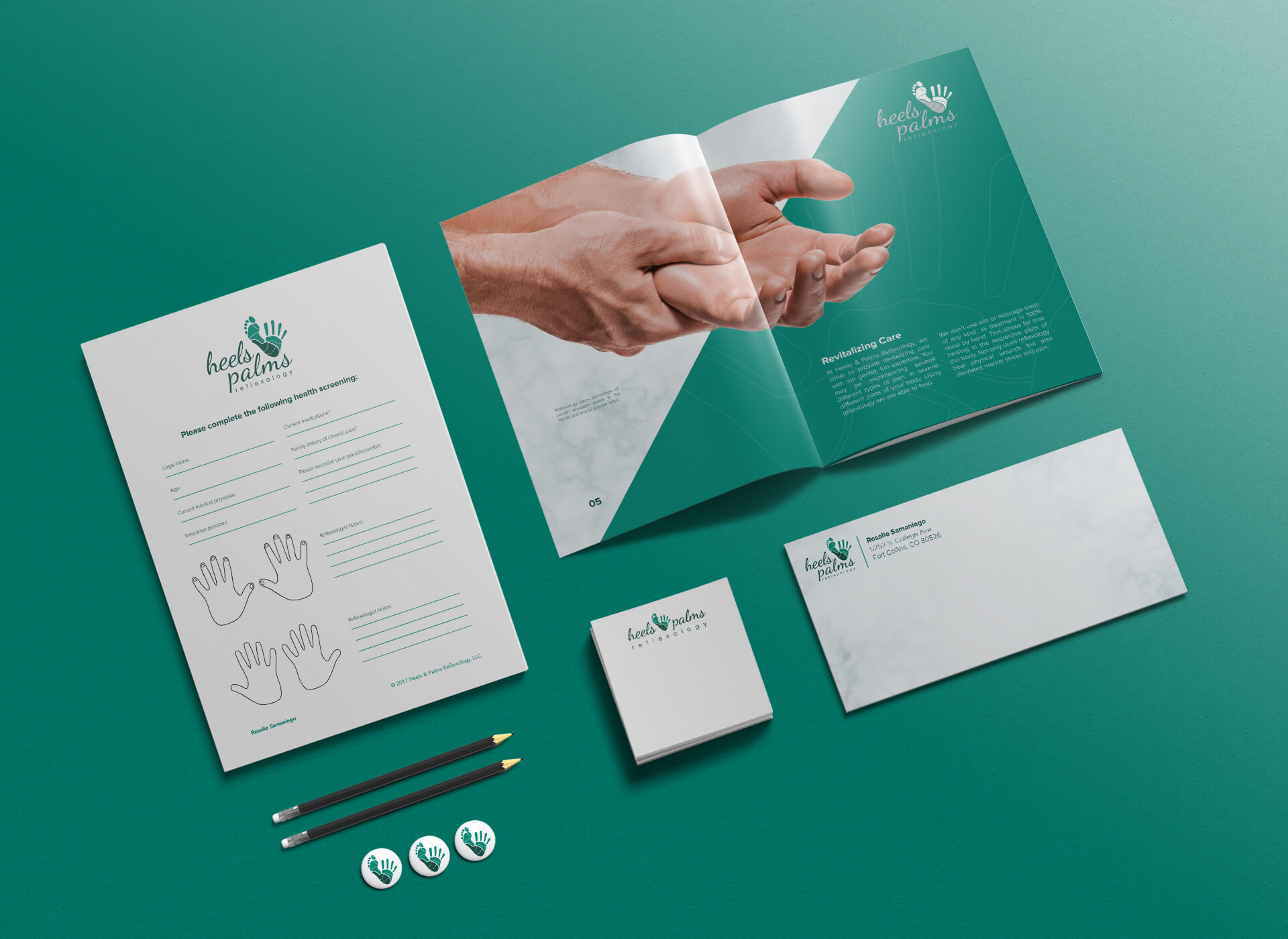 Heels & Palms
Reflexology
Heels & Palms is a local reflexology business started by Rose Samaniego in Fort Collins, Colorado. Reflexology is a specialized type of hand and foot massage that relieves stress and tension throughout the body.
The launch of her new business required a new brand and identity design to go with it, along with supporting business collateral. Maxwell Ratkai stepped in to collaborate with Rose on strategy and design execution.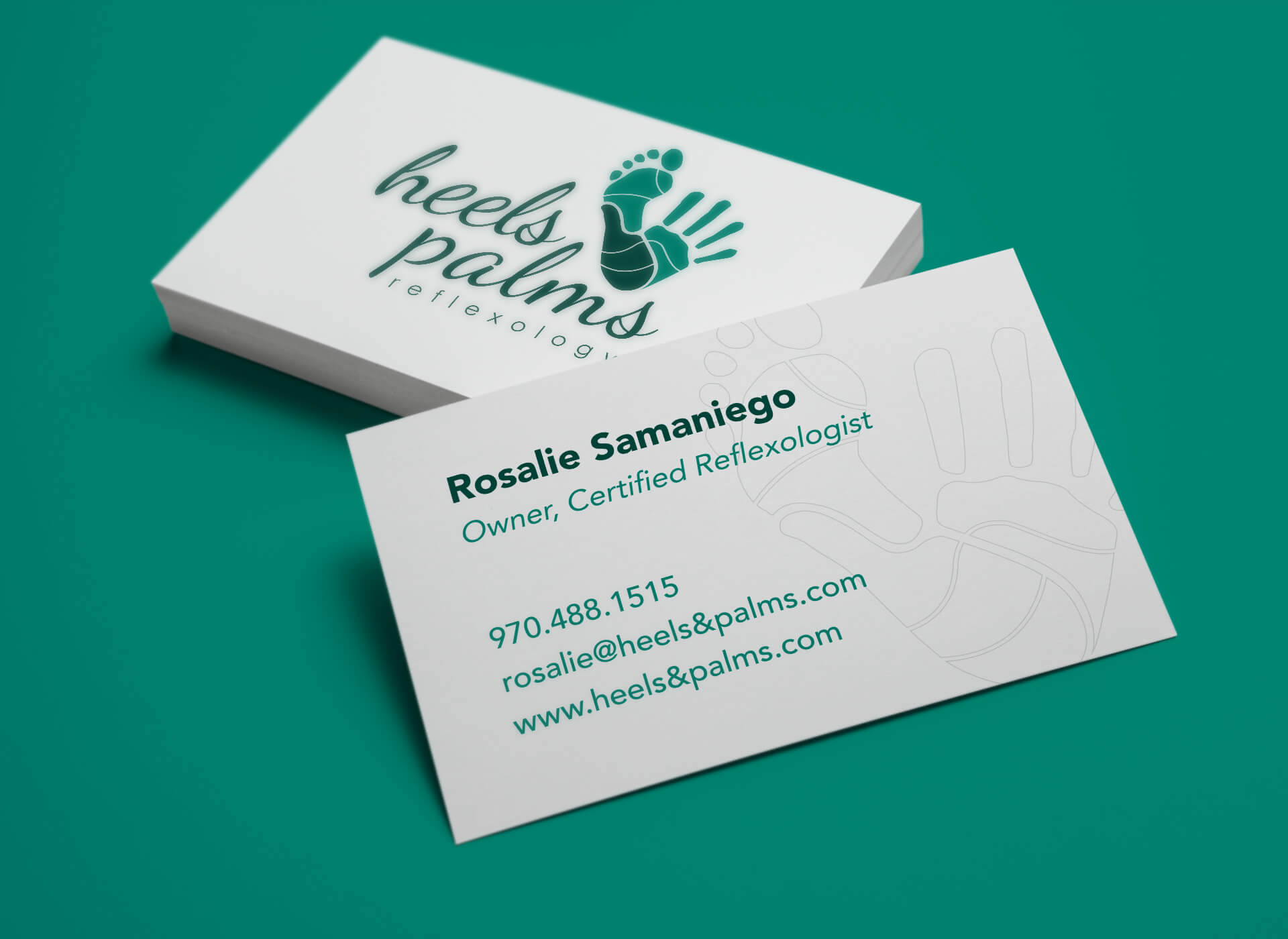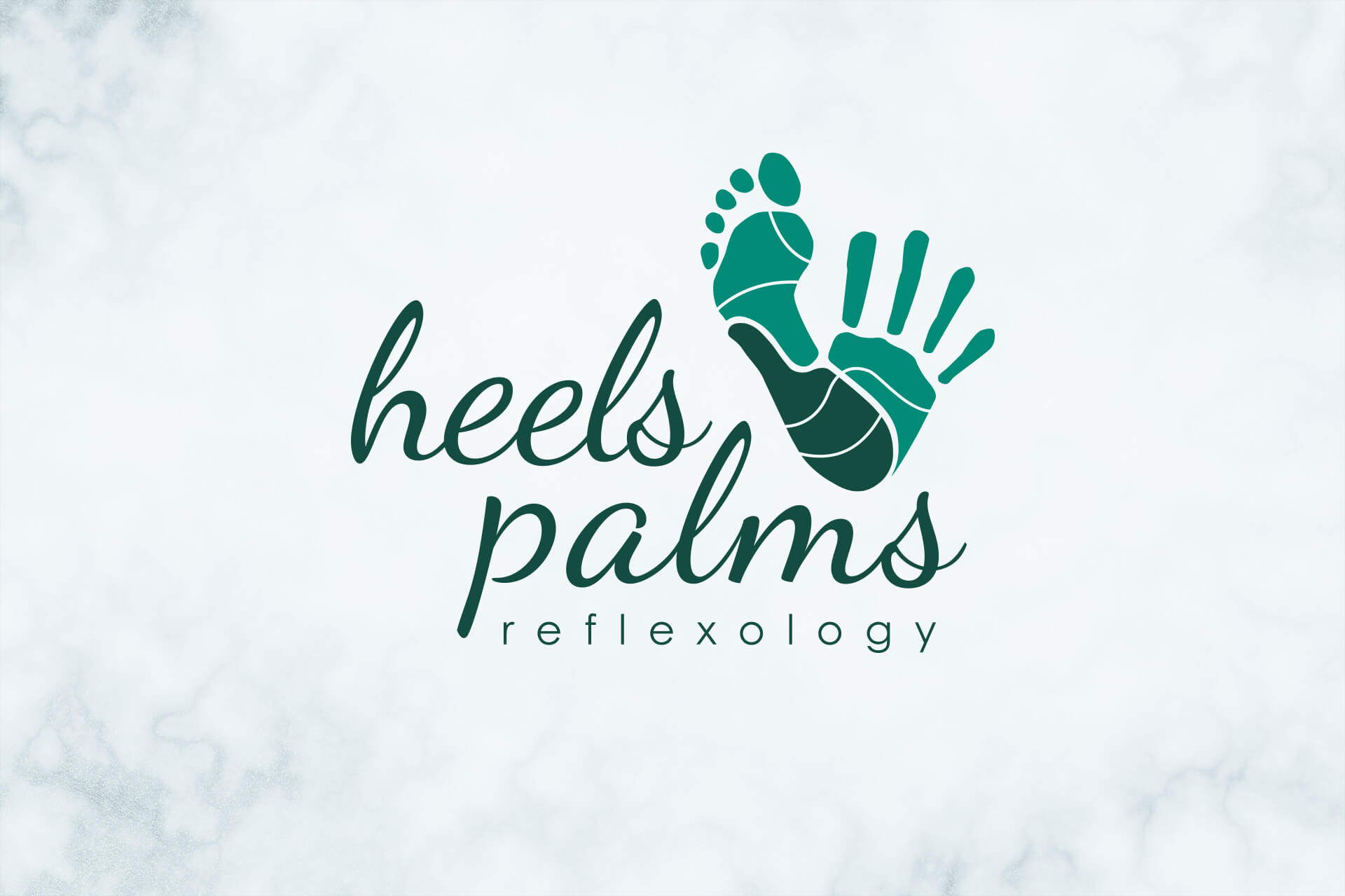 The Challenge
Rose had already worked with a designer to create a logo that represented her business, yet the execution had fallen short. The lack of alignment in her brand was attracting the wrong types of people and costing her in missed opportunities. We started the process with a strategy session to get to the heart of the Heels & Palms' values.
Together we defined her ideal customers, her brand values, and her business goals to serve as the guiding north-star during the process. We focused our ideas around 3 words: Intimate, Tactile, and Revitalizing. Through a series of iterations we narrowed the designs down to a solution that resonated with her and her customers.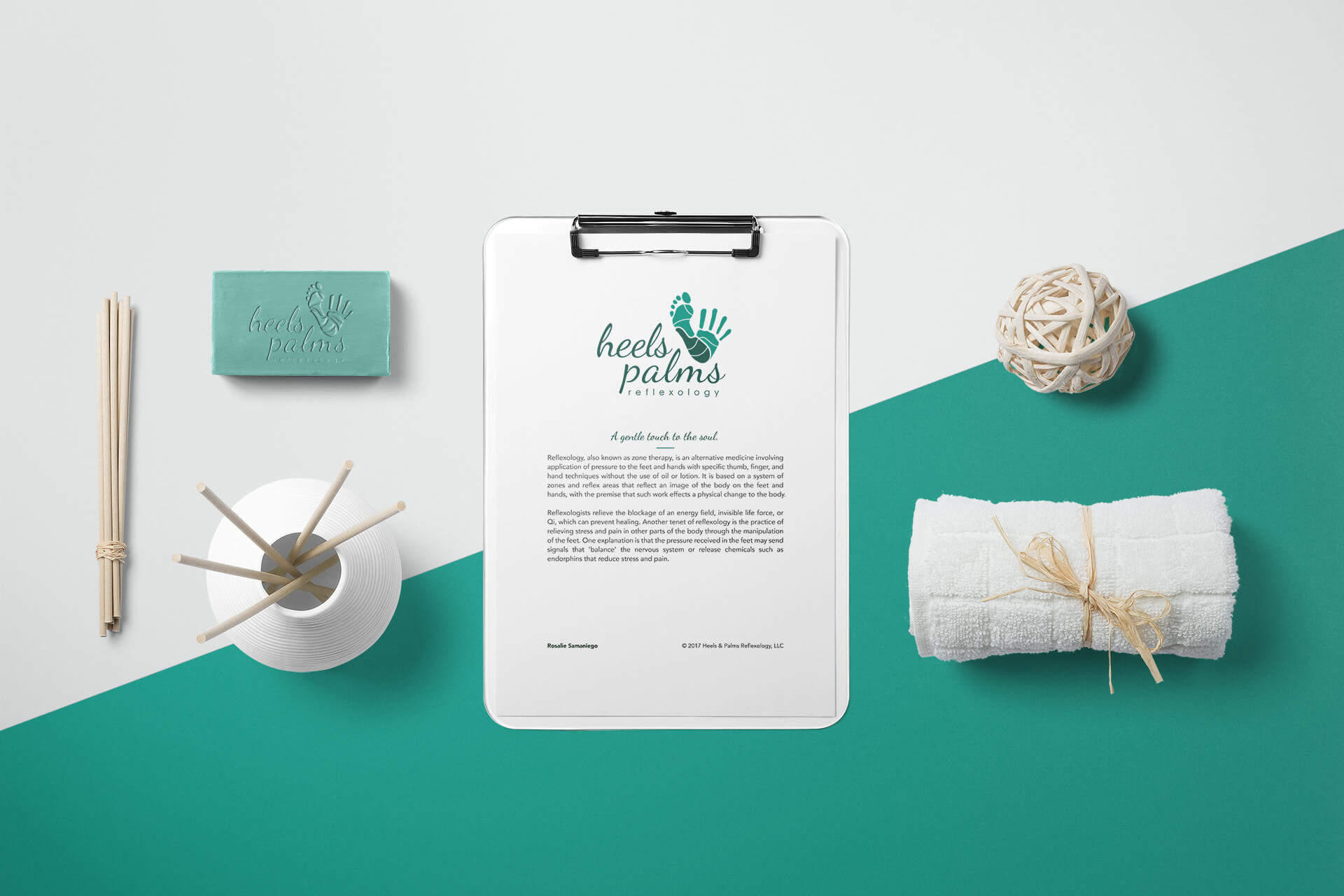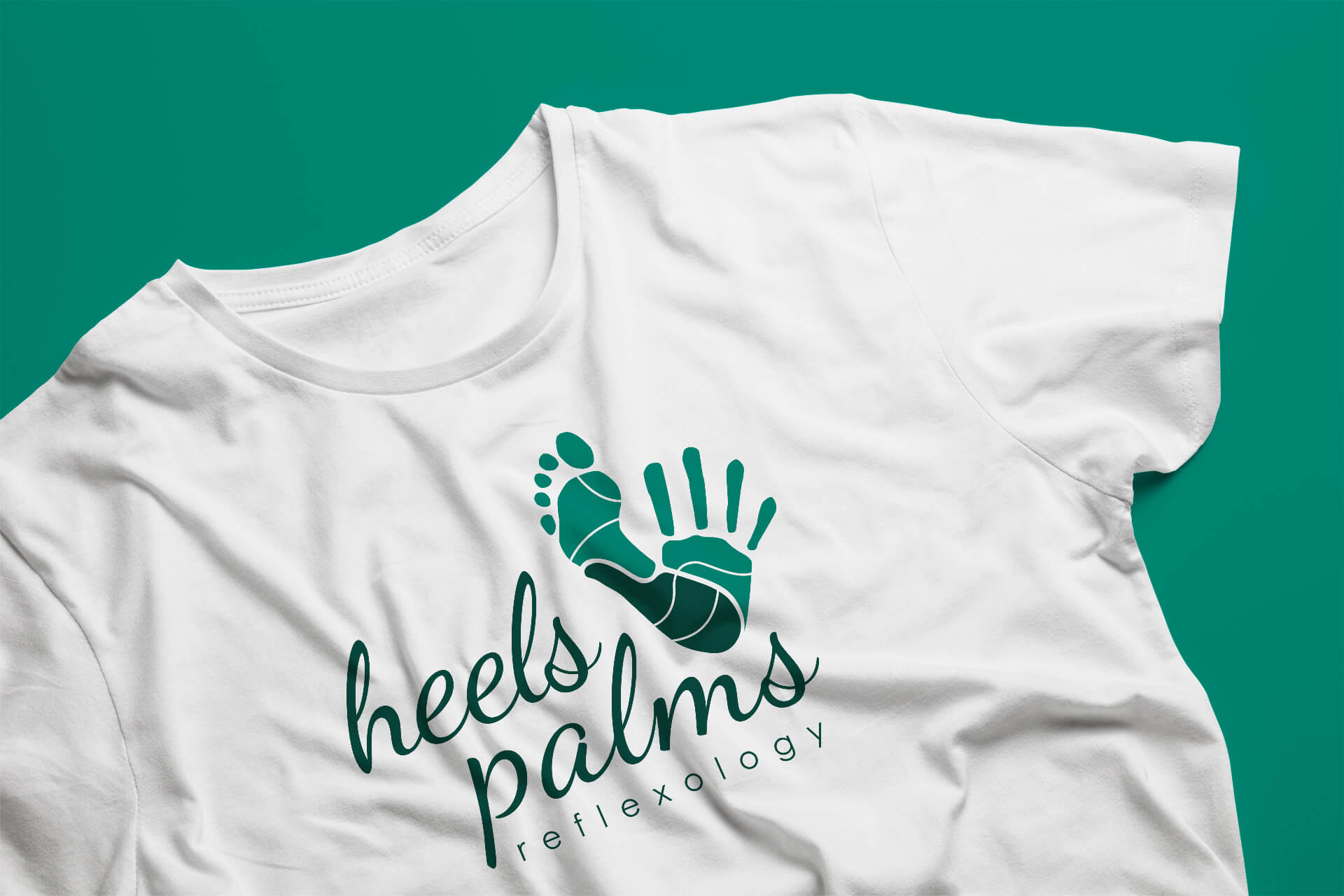 The
Solution
The final execution of the Heels & Palms identity design is a fun, colorful, and vibrant feel that mirrors the passion Rose brings to her practice. The delicate line work and subtle use of texture imply the intimacy and tactile nature of the experience. The bright blues and greens give a hint of energy and passion, while remaining calm.
Rose's clientele responded extremely well to the new brand. All qualitative feedback indicates they felt this was more aligned with Rose's values and their personalities. In addition, promotion at local events and marketing efforts generated stronger connections with individuals and higher quality leads coming to Heels & Palms.